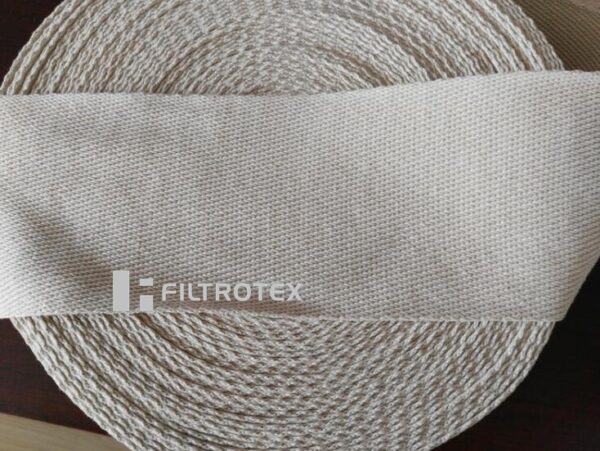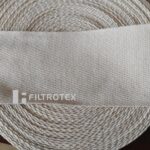 Cotton Conveyor Belt
Filmedia® is specializing in filtration media for more than 7 years. With advanced equipment and experienced engineer, we always provide first grade products and professional filtration solutions for our customers.
Our Cotton conveyor belt is food grade and has passed FDA.
Besides the regular size, we welcome customized orde.
Any questions, please contact us freely!
Description
Type
1.100% cotton conveyor belt—Ivory anti-static and nontoxic, easy to use. 2.Cotton + polyester conveyor belt—30% cotton +70% polyester fiber, bright white, moisture resistant, corrosion-resistant slightly. 3.Silk cotton conveyor belt—good heat-resistant and good high temperature resistance. Especially used for conveying melting PVC, work normally in the continuous 200℃.
Specification
Material
 cotton
Width
100mm-1800mm
Thickness
1-10mm
Heat resistance
Under 260°C,accepts short time pressure
300°C is melting point
Elongation Shrinkage
Warp
3%
Weft
1.5%
Weight
 1600g/㎡
Joint
steel buckle joint, seamless connection
Features
Low elongation,  good adhesion;
Not easy to be out of shape under high temperature;
Anti-static and nontoxic;
It is suitable for short distance and small conveying capacity.
Application
Cotton conveyor belt is mainly used for FOOD INDUSTRY and usually match with FOOD MACHINERY. Such as conveying for steamed bread, biscuit, and fruits and pharmaceutical Industry. Besides, our cotton conveyor belt also can be used in machinery industry, electronics industry, logistics industry and chemical industry.