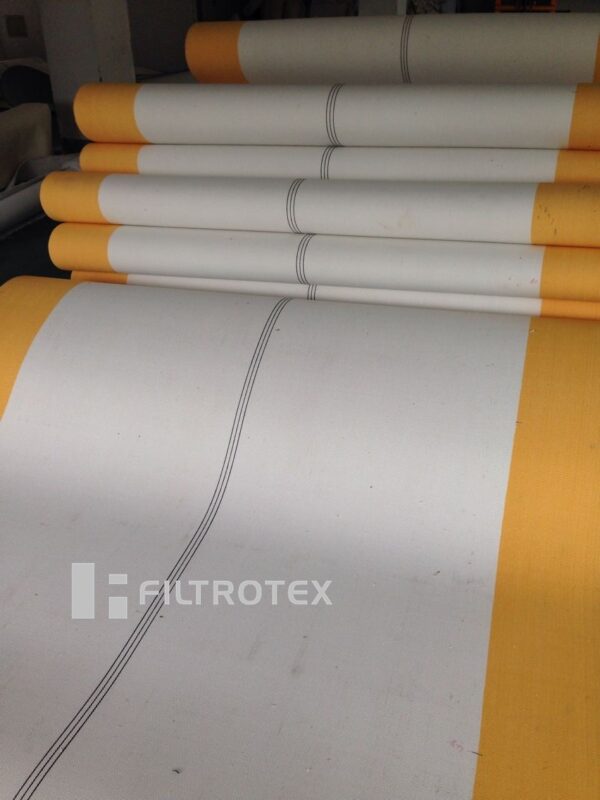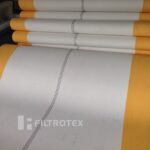 Description
Introduction
Corrugator belt also named Corrugated board conveyor belt. Filmedia Everspring's Corrugator belt is for corrugated board production line and developed specifically for Double Facer. Conveyor's four functions are smooth cardboard delivery, straight run, the pressure evenly distributed pressure in the system to ensure the best hot plate and cardboard dryness. Corrugator belt have been specially developed for the transport of board and optimization of the drying process ,they resist the stress continuously and achieve as long a life as possible. The patented weave structure guarantees correct gluing and fast drying of the board. The use of high quality PET-fibers enable the belt to shed very rapidly the moisture absorbed during the drying process.
Type
Normal High speed corrugator belt High speed corrugator belt with Kevlar
Specification
Heat resistance
Under 200°C,accepts short time pressure
255°C is melting point
Tension
Warp
18KN/40mm
Weft
19KN/40mm
Air permeability
1.5 X103cm3/(cm2.min.Kpa)
Min.winding radius
R70(mm)
Lifetime
750 working days or 45 million meters carton board
Weight
7.6+0.2kg/m2
Features
(1) Good air permeability
(2) Water absorption
(3) Wearable
(4) Geometric stability
(5) No shrinkage
(6) Long lifetime: 750 working days or 45 million meters carton board
(7) High speed corrugator belt with Kevlar : Yellow color ,both side add 15cm – 30cm . The purpose is to increase performance of anti -high temperature and increase service life.
Application
Used in paper plate making factory, packaging industry. If you want to see more information about CORRUGATOR BELT, please click here. It will provide more details about corrugator belt.