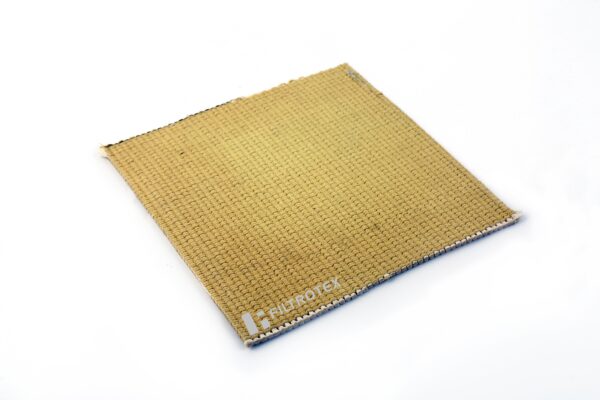 Aramid(Nomex) Air Slide Fabric
Aramid(Nomex) air slide fabric has a good performance of heat-resistant.
Our capacity: 500 ㎡/ month.
The max. length per roll: 50 M.
Max Width: 2.6 M.
Thickness: 4~10 MM.
Heat-resistant: 260 ℃ ~ 280 ℃.
Description
Our Aramid(Nomex) air slide fabric follow the European standard and comparable to the German product quality. We export large quantities to Europe and North America. We have the most advanced equipment, same as every other respected competitors. We can produce the best products, same as every other respected competitors. So contact us the get the free sample, our price will surprise you. Nomex ®" is a registered trademark belongs to DuPont ®.
Specification sheet of  Nomex Air slide Fabric:
Product Name
Nomex Air slide Fabric
Thickness( mm )
4 ~ 10
Gram Weight( gsm )
3200 ~ 5600
Air permeability( L/m2.s )
65 ~ 100
Elongation
(Strength: 2000 N / 2 cm )
Warp
1.4 ~ 2.5 %
Weft
0.65 ~ 1.2 %
Max. Operating Temp.
260 ℃
Ultimate Temp.( Instant )
280 ℃
Number of plies
5
Ps: Tolerance of thickness: +/- 0.3mm , gram weight: +/- 5%, air permeability: +/- 10%.
if you are looking for PE airslide fabric: click here.
Application
Our product mainly used in air activated conveyors or bin/silo aerators for the conveyance of dry bulk powders.
Cement industry: cement bulk cement trucks,boats;
Mining: alumina,lime,fly ash,phosphate;
Chemical industry: soda; Power: fly ash, desulfurization;
Food industry: flour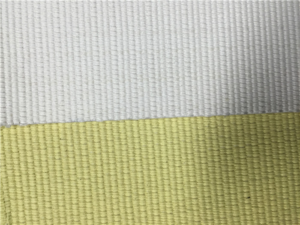 Aramid(Nomex®) is a very popular filter media material with its so many good performance. While it not so popular in air slide fabric as its price is much higher than polyester air slide fabric. Following is more information about Aramid( Nomex®).  Then any questions, please contact us freely, our sales engineer will give you our professional advice!
1.Application of air slide fabric. 
2.Why aramid(Nomex®) is so popular?