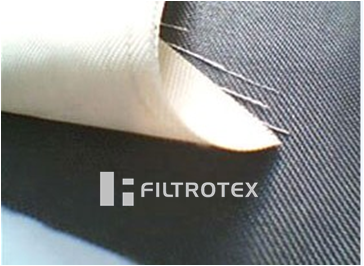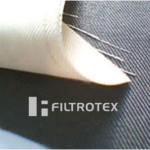 Fiberglass Woven Cloth With Finished Fabric
Filmedia®  Everspring  is specializing in filtration solutions, this coated fiberglass woven cloth is our new developed products. It is high temperature resistance and anti- acid.
1. Our Capacity: 20000 m² per day.
2. The fabric will be produced by your requirements.
3. Weight: 100-1200 gsm.
4. Thickness: 0.5mm – 20mm.
5. We provide free sample for you for testing.
Optional Choice: Pleated Filter Bag (Star Bag)
The main advantages and features:
It is not necessary to reconstruct the box and increase the filter area of the system by 50-150% as needed;
The effective bag spacing is greatly increased, and the cleaning efficiency is greatly improved;
Extended bag life
Description
Introduction:
Fiberglass  filter material is coated on the surface through a special process recipe treated glass fiber fabric composite microporous expanded PTFE film made, which focused on the high-strength glass fiber and low elongation , high temperature resistance, smooth surface corrosion, etc. And PTFE films , water-repellent , breathable, good chemical stability and good characteristics.
Specifications:
 Types
Finish
Loss on Lgnition
Weight
Thread Count
Tensile Strength
Air Permeability
min
(g/m2)
p/inch
Kg/inch
(cfm)
Warp
Fill
Warp
Fill
ES800
P(PTFE)
10
805
48
40
>220
>220
25-55
ES500
P(PTFE)
10
510
48
24
>220
>110
30-65
ES450
P(PTFE)
10
475
44
24
>200
>110
30-65
ES380
P(PTFE)
10
345
54
30
>120
>100
30-65
ES900
B(Triple)
1.8
850
48
48
>250
>250
20-40
ES800
B(Triple)
1.8
740
48
40
>150
>100
25-55
ES500
B(Triple)
1.8
470
48
24
>180
>80
30-65
ES450
B(Triple)
1.8
435
44
24
>180
>90
40-75
ES380
B(Triple)
1.8
320
54
30
>110
>60
30-70
ES800
AR(Acid Resistance)
4
760
48
40
>220
>200
25-55
ES450
AR(Acid Resistance)
4
450
44
24
>180
>90
40-75
ES380
AR(Acid Resistance)
4
325
54
30
>115
>70
30-65
Features:
Due to the stability of fiberglass materials , fiberglass filter bag can be used continuously at 260 ℃ mining
Glass fiber filter can be used normally ( except hydrofluoric acid and concentrated phosphoric acid ) in acidic and alkaline mining in
Glass fiber filter has a strong hydrolysis resistance , can be used normally at a relative humidity of 95% mining
In the absence of fiberglass woven through the fabric of the destruction of the needling process , the strength is much higher than the fiber filter media and composite
PPS filter compared to the situation in the coal-fired boiler precipitator easily oxidized , glass fiber material with strong antioxidant properties
The cleaning effect is significant
Glass fiber membrane filter media has a good waterproof , anti- oil properties , the relative humidity near saturation can easily shake off the dust
Glass fiber membrane filter media for high temperature dust filtration , but not because of high temperature deformation , elongation ≤2%
Using PTFE coated glass fiber filter, since the pore size of the film is extremely small, collection efficiency up to 99.999%
Retroperitoneal fiberglass filter , reducing the accumulation of surface dust and prolong the service life
Superior performance glass fiber filter , glass fiber filter materials are cheap relative to other prices
Test:
1.Acid Test Method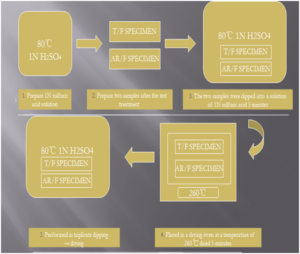 2.Tear Strength Test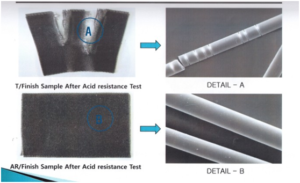 3.Microscope Blow up Strength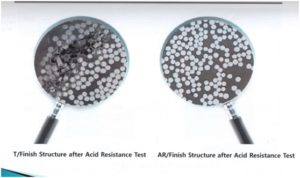 Application:
Fiberglass coated fiberglass filter media as an upgrade replacement products, almost ordinary glass fiber filter can be applied to the case , replace glass fiber membrane filter media can be applied. The following is advice for how to choose filter media, if you are interested, please click here.