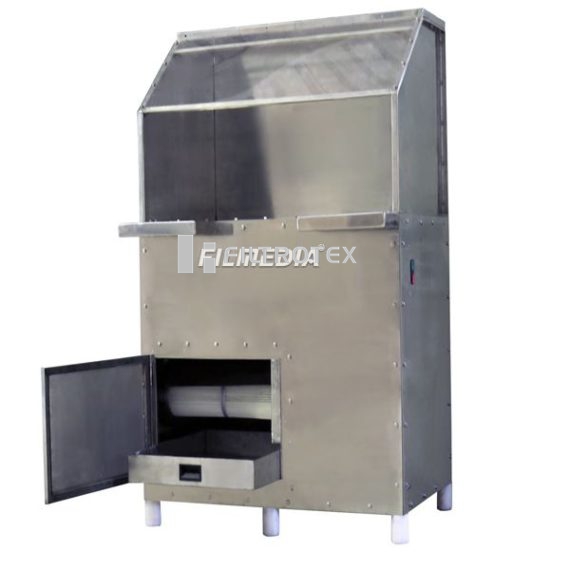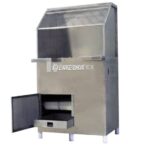 Down Draft Table Dust Collector
A downdraft table is an integrated industrial dust collector and production table in one machine which is used to collect dust from operations such as sandering, grinding, polishing or welding. It is classified as a pollution control device and is used to safeguard worker health. The downdraft tables can be self contained or connected to a centralized dust collection system. You however have flexibility regarding choice of bench width, depth and height if customization is required.
Description
Features:
1.Heavy-duty work surface
2.Large capacity dust drawers
3.Automatic self-cleaning reverse pulse jet system if required
4.Quick-release filter access drawers
5.Powder coated, scratch-resistant paint that prevents fading and chalking
6.Stainless steel option available
7.Integral blower fan
8.Motor starter (start/stop/cleaning) panel
9.Spark proof, anti static options available
Application:
Filmedia downdraft tables can be used in a number of applications, and are available in a variety of sizes. Whether you need to capture smoke, dust or fumes, a down draft table will filter the air in order to eliminate the pollutants. These down draft tables are the ideal working surfaces for welding, laser, plasma, grinding, deburring, cutting and sandering operations.