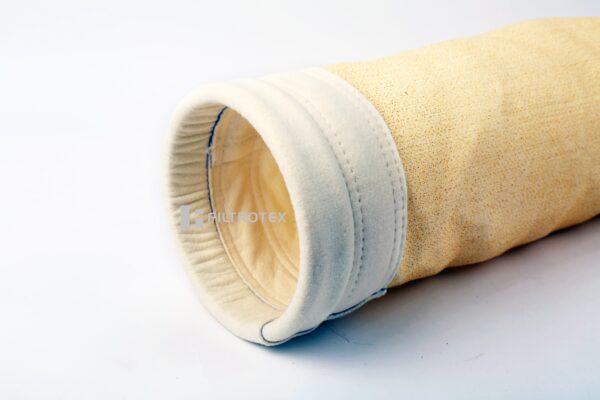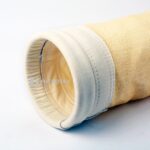 Homopolymer Acrylic Filter Bag
Finish-treatment: Calendering, Heat setting, Singeing
Acrylic Filter Bag has good anti-chemical and anti-hydrolysis performances in filter bag family. It is widely used in the detergent, waste incinerators, asphalt, dance spray dryer, coal mill and power plant for dust collection.
Optional Choice: Pleated Filter Bag (Star Bag)
The main advantages and features:
To increase system filtration capacity by 50-150% as needed without major changes to the dust collectors ;
System cleaning efficiency markedly increased with the effective increase of bag to bag distance;
Bag life extended due to significant reduction of fatigue damage to the bags due to bag to cage impact.
Description
Features:
Excellent in anti-acid and alkali: PH ranges from 3-11
High Filtration Efficiency: reach to 99.5%
Hydrolysis Stability
Stable working time: up to more than 3000 hours. Could be used cyclically.
 Accept customization.
Specification:
Material : 100% Acrylic staple fiber
 Scrim: with Acrylic staple yarn
 Length & diameter:No limited
Weight:300 -600g/m2 ±10%
 Temperature (℃/℉): Continue: 120/248, Instant: 140/284
Physical Properties and Chemical Properties:
Length & diameter
No limited
Weight
300 -600g/m² ±10%
Temperature (℃/℉)
Continue: 120/248, Instant: 140/284
Air permeability(L/m².s)
200-350
Tensile strength(N/5cm)
warp
weft
Tensile  elongation(%)
warp
weft
Heat shrinkage(%)
warp
weft
Finish treatment
Singeing, Calendering, Heat setting
Anti-acid
Excellent
Anti-alkali
Excellent
Anti-abrasion
Good
hydrolysis stability
Excellent