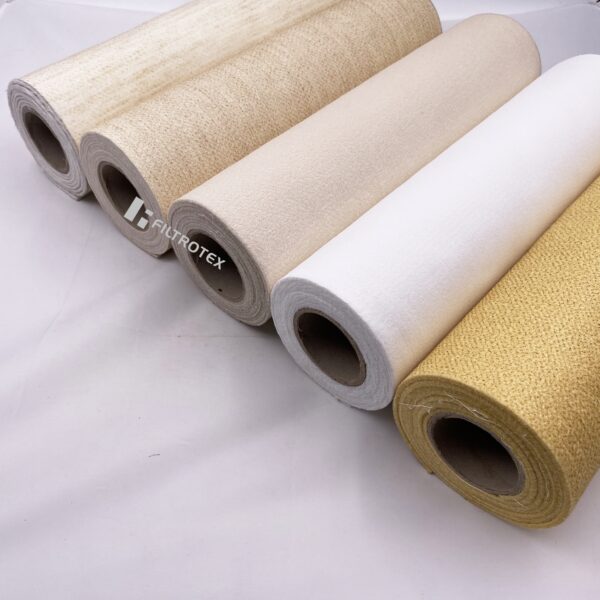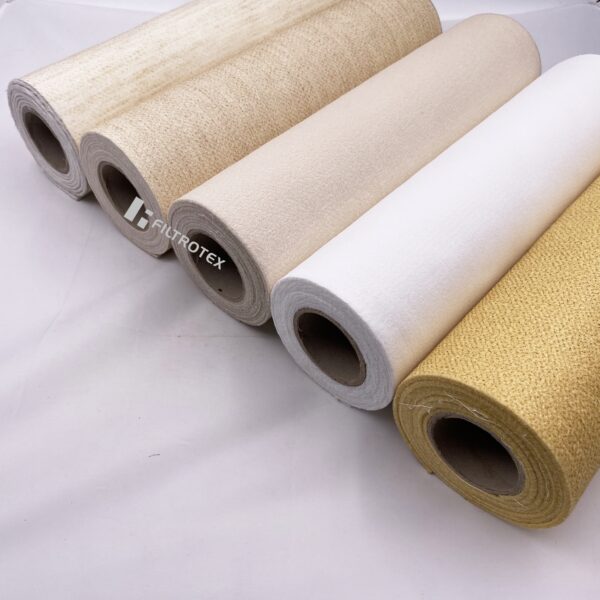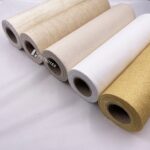 Heat-Resistance Needle Felts
Nomex Filter Bag for cement plant produced by our company has good performance of intensity, good abrasion and folding resistance. We produce 2000 per day and accept customization.
Our capacity: 2000m per day
Optional fabric: PTFE, P84, PPS, Aramid, Fiberglass; and fiber blending;
Heat-resistance: Max. Temp. 500℃
Optional process: Sewing or hot sealing
Size: Accept customization.
描述
The features of the 6 needle felts are different. We suggest you can choose products base on your working conditions. We also support various surface treatments to meet your needs.
P.S. The Teflon and Nomex is the registered trademark belongs to DuPont.
Comparison of these fabrics
1. Heat-resistance:
| | | | | | | |
| --- | --- | --- | --- | --- | --- | --- |
| Fabric | PTFE | P84 | PPS | Aramid | Fiberglass | Blending fiberglass |
| Max. operating temperature | 260℃ (500℉) | 260℃ (500℉) | 190℃ (374℉) | 204℃ (400℉) | 240℃  (464℉) | 240℃  (464℉) |
| Ultimate temperature (transient) | 280℃ (536℉) | 280℃ (536℉) | 220℃ (428℉) | 220℃ (428℉) | 280℃  (536℉) | 280℃  (536℉) |
Acid and Alkali resistance:
| | | | | | | |
| --- | --- | --- | --- | --- | --- | --- |
| Fabric | PTFE | P84 | PPS | Aramid | Fiberglass | Blending fiberglass |
| Acid resistance | Excellent | Excellent | Good | Good | Excellent | Excellent |
| Alkali resistance | Excellent | Excellent | Excellent | Good | Excellent | Excellent |
Hydrolytic and Oxidation resistance:
| | | | | | | |
| --- | --- | --- | --- | --- | --- | --- |
| Fabric | PTFE | P84 | PPS | Aramid | Fiberglass | Blending fiberglass |
| Hydrolytic resistance | Excellent | Excellent | Middle | Middle | Good | Good |
| Oxidation resistance | Excellent | Middle | Excellent | Middle | Good | Good |
Comparison of cost PTFE > P84 > PPS > Aramid >Blending fiberglass > Fiberglass