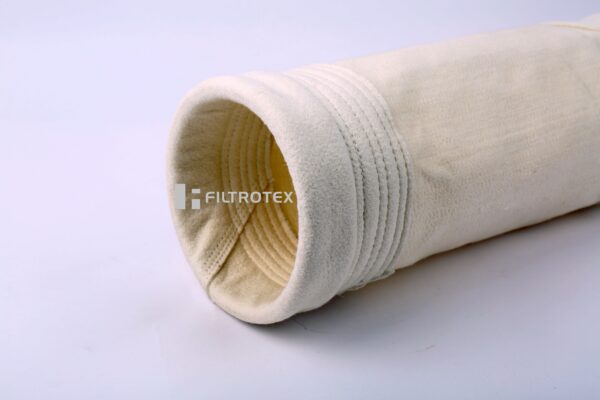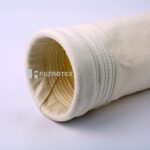 FIBERGLASS FILTER BAG.
We can provide the fiberglass non-woven filter bag, and the fiberglass woven fabric filter bag
1. Heat-resistance: Max. to  280℃
2. Acid and alkali resistance
Our capacity: 4000 per day(standard product) Accept customization
Finish-treatment: Calendering, Heat setting, Singeing
Description
Features:
High Temperature Resistance:240-280
2. Excellent in Anti-Acid and Anti-Alkali
3. Abrasion resistance, high tensile strength
4. Long Service Life: >4500 hours
5. Low resistance of filtration
6. Single fiber, high porosity, gas filtration resistance
7. Can be used in a variety of complex situation and harsh environmental conditions
8. Can be customized.
Physical Properties and Chemical Properties:
Diameter
≤350 mm
Weight
850 g/m² ±10%
Temperature (℃/℉)
Continue: 120/248, Instant: 240/464
Air permeability(L/m².s)
200-350
Tensile strength(N/5cm)
warp
≥900
weft
≥1050
Tensile  elongation(%)
warp
≤35
weft
≤60
Heat shrinkage(%)
warp
≤1.5
weft
≤1.0
Finish treatment
Singeing, Calendering, Heat setting
Anti-acid
Excellent
Anti-alkali
Excellent
Anti-abrasion
Excellent
hydrolysis stability
Good
We have typical pages about the fiberglass materials , we hope that that will be helpful for you .